In the vehicles of the VAG group (Volkswagen, Audi, Seat and Skoda) there is the PR number or PR code to clearly identify the equipment variant.
The PR numbers are noted on a sticker (see picture). You can find this on the first page of the service booklet or in the spare wheel well.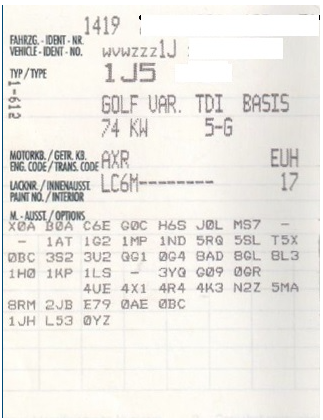 If you can't find your PR number, we're happy to help.

Please click on our